Are you looking for osteopathic manipulative therapy Washington Township MI?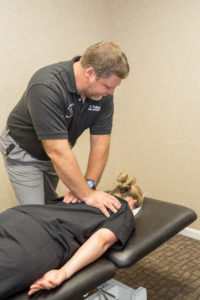 When it comes successfully managing and even reversing the symptoms of the more than 100 various types of incurable musculoskeletal conditions worldwide, you won't find a better treatment method than Osteopathic Manipulative Therapy. Osteopathic doctors, like those at Osteopathic Health Care Associates, utilize the holistic power of Osteopathic Manipulative Therapy to gently aid the body's natural recovery processes, in order to promote overall improvements in mobility, strength, and more. Osteopathic Manipulative Therapy can also be used as an effective replacement for other more invasive treatment practices such as medications or surgical procedures, and is safe to use on patients of all ages. If you suffer from chronic pain, lack of flexibility, or even just an overall sense of stiffness in your day-to-day life, Osteopathic Manipulative Therapy could be a solution for you. To take advantage of our Osteopathic Manipulative Therapy services at Osteopathic Health Care Associates, put your trust in our remarkable therapeutic professionals, Dr. Shane Patterson and Dr. Ryan Christensen, and the newly added Dr. Mary Goldman. To find you pain relief, try Osteopathic Manipulative Therapy, today.
Osteopathic Manipulative Therapy Washington Township MI
At Osteopathic Health Care Associates, we're proud to give our remarkable osteopathic doctors the opportunity to use Osteopathic Manipulative Therapy to help patients in Washington Township, MI, find the pain relief they deserve. Only a quick 15-minute drive from the Osteopathic Health Care Associates office in Utica, the community of Washington Township is known for its numerous golf courses, orchards, and overall communal beauty. Washington Township is located in Macomb County on the outer border of Metro Detroit. The township itself is home to more than 25,000 residents living in the communities of Clifton Mills, Mount Vernon, Romeo, and Washington. Two well-known tourist destinations, Stony Creek Metro Park, and the historically significant Octagon House, also called Washington Octagon House. Other places to visit in Washington Township to enjoy an amazing afternoon include the Westview Orchards, Verellen Orchards & Cider Mill, and the Orchards Golf Club. With quiet neighborhoods, picturesque lakes, ample trail systems, incredible shopping, and so much more, Washington Township continues to thrive as one of the best neighborhoods on the outskirts of the city. Of course, if you live in Washington Township, and are looking for viable pain relief, you will have to make a short trip to Utica to find what you need. Washington Township may have incredible amenities and services, but only Utica is home to Osteopathic Health Care Associates. Come take advantage of our Osteopathic Manipulative Therapy at Osteopathic Health Care Associates, today.
If you are looking for osteopathic manipulative therapy Washington Township MI, call 586.221.2791 or fill out the schedule an appointment form in the sidebar or below to learn more about Osteopathic Manipulative Therapy and how it can help you:
Schedule an Appointment
Fill out the form below for a call back from one of our office staff to schedule your appointment. If you need a same day appointment, please give us a call at 586.221.2791.