Are you looking for osteopathic manipulative therapy Romeo MI?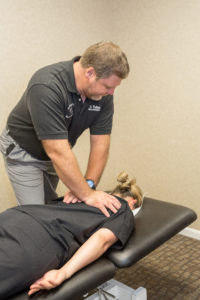 If you have been diagnosed with any kind of musculoskeletal problem, chronic pain, or other condition related to your bones, joints, and muscles, and are looking for effective pain relief, Osteopathic Manipulative Therapy can help you. Osteopathic Manipulative Therapy is a non-invasive and super effective means of correcting the body's natural alignment to promote self-healing and ensure lasting relief. Professional osteopathic doctors, like those at Osteopathic Health Care Associates, utilize Osteopathic Manipulative Therapy in their practices everyday to help people stay away from unnecessary medications and potentially harmful surgical procedures. Osteopathic Manipulative Therapy is safe for patients of all ages and is known for not causing any kinds of negative side effects. If you have a feeling that Osteopathic Manipulative Therapy could benefit your health, you're probably right, in which case you need to choose the best osteopathic doctors in the industry. At Osteopathic Health Care Associates, our osteopathic specialists, Dr. Shane Patterson and Dr. Ryan Christensen, and the newly added Dr. Mary Goldman, have trained and prepared for the day they would be of help to you. Try out Osteopathic Manipulative Therapy services for yourself today, and reap the rewards of the best decision you'll ever make for your health.
Osteopathic Manipulative Therapy Romeo MI
At Osteopathic Health Care Associates, we're proud to give our remarkable osteopathic doctors the opportunity to use Osteopathic Manipulative Therapy to help patients in Romeo, MI, find the pain relief they deserve. Less than a 30-minute drive from the Osteopathic Health Care Associates office in Utica, the community of Romeo bursts with sophisticated beauty and fairy-tale charm. In fact, the historic village of Romeo is one of the most romantically designed communities in all of Macomb County. Large historic homes, quaint streets, clean parks, countless small gardens, and stunning architectural details throughout Romeo all help keep it on par the image they've established. With ideal proximity to the city of Detroit, Romeo remains an especially popular place to live for commuters. However, lots of downtown events, like the car show, craft show, floral parade, and the annual Peach Festival for which the village is known, make Romeo an attractive place to live for just about anyone. As a nod to the Shakespearian play, Romeo even has a special relationship with the city of Juliette in Georgia, offering dual postmark every Valentines Day since 1994. Of course, no matter how good a community the village of Romeo is, in order to try our Osteopathic Manipulative Therapy for yourself, you have to make the drive to the Osteopathic Health Care Associates office in Utica.
If you are looking for osteopathic manipulative therapy Romeo MI, call 586.221.2791 or fill out the schedule an appointment form in the sidebar or below to learn more about Osteopathic Manipulative Therapy and how it can help you:
Schedule an Appointment
Fill out the form below for a call back from one of our office staff to schedule your appointment. If you need a same day appointment, please give us a call at 586.221.2791.