Are you looking for osteopathic doctors Washington Township MI?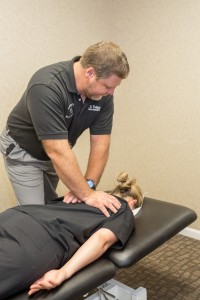 Modern medicine has propelled our world into a place where diseases can be cured, fatalities can be prevented, and families can be reunited after terribly tragic accidents. Without modern medicine we would see countless more people suffering unnecessarily with no way of knowing how to help them. We can never turn our backs on what modern medical practices have allowed us to accomplish, but we can however accept that too much of anything can do more harm than good. Relying too heavily on medications can make your body resistant to life-saving drugs, preventing you from getting better when you're sick or injured. The best way to truly help a patient get better and stay healthy is to help promote self-healing in their bodies. The human body is capable of so many miraculous things like healing injuries and fighting off anything that makes you sick. By building up your natural strength and training your body to fight off disease, you can thrive despite any illness that comes your way because your body can handle anything.
At Osteopathic Health Care Associates, our osteopathic doctors help you do just that. By breaking down each patients life and determining what factors could be contributing to what is afflicting them, they can advise patients to make positive changes in their life and use Osteopathic Manipulative Therapy to treat any existing discomfort. By concentrating on not just how to treat the pain but also prevent it and more from returning in a more natural way, osteopathic doctors can ensure that patients lead authentically better, healthier lives. Knowing that we are able to treat patients without subjecting them to mind-numbing medications and painful procedures when we don't have to is exactly what keeps our passion alive at Osteopathic Health Care Associates.
Osteopathic Doctors Washington Township MI
Dr. Shane Patterson and the dedicated staff at Osteopathic Health Care Associates are proud to offer gentle, drug-free sports medicine to residents of Washington Township, Michigan. At Osteopathic Health Care Associates, we're proud to have such an exceptional staff of osteopathic doctors, and are eager to help residents of Washington Township, MI, live better, healthier lives thanks to Osteopathic Manipulative Therapy. If you live or plan to visit Washington Township, you need to make sure you're in peak physical condition to enjoy all the locally available sports and activities like golf, baseball, basketball, football, hiking, swimming, shopping, and more. Let the osteopathic doctors at Osteopathic Health Care Associates help you find a path to greater overall health, comfort, and wellness.
If you are looking for a osteopathic doctors Washington Township MI, call 586.221.2791 or fill out the schedule an appointment form in the sidebar or below to learn more about Osteopathic Manipulative Therapy and how it can help you:
Schedule an Appointment
Fill out the form below for a call back from one of our office staff to schedule your appointment. If you need a same day appointment, please give us a call at 586.221.2791.