Are you looking for osteopathic manipulative therapy Rochester MI?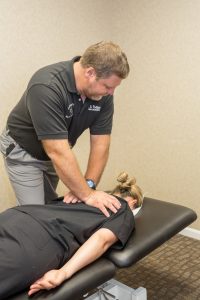 When it comes to attaining true relief from your musculoskeletal conditions, there is no better course of treatment than Osteopathic Manipulative Therapy. Compared to medications and other more invasive procedures, Osteopathic Manipulative Therapy is known to be more effective, longer lasting, and result in none of the same negative side effects one might experience after most other standard treatments. Like traditional treatment methods, Osteopathic Manipulative Therapy can only be performed by a qualified healthcare professional; however, unlike those traditional treatment methods, Osteopathic Manipulative Therapy is gentle and safe for patients of all ages. Regardless of how old you are, how active you are, or what kind of pain has led you to us, our Osteopathic Manipulative Therapy service at Osteopathic Health Care Associates can change your life and potentially the fate of your future health. If you want to give our Osteopathic Manipulative Therapy services a try and experience its holistic healing power for yourself, trust our expert osteopathic doctors, Dr. Shane Patterson and Dr. Mary Goldman, at Osteopathic Health Care Associates. We promise you won't find anyone better.
Osteopathic Manipulative Therapy Rochester MI
At Osteopathic Health Care Associates, we're proud to give our remarkable osteopathic doctors the opportunity to use Osteopathic Manipulative Therapy to help patients in Rochester, MI, find the pain relief they deserve. Only roughly 15 minutes from the Osteopathic Health Care Associates office in Utica, the city of Rochester is home to almost 13,000 residents, numerous unique and charming historical structures, and even Michigan's largest Christmas Parade. In fact, for this tiny city in Oakland County the holiday season is the time when everyone goes all out. Rochester's Big Bright Light Show even utilizes more than a million individual lights spread out over town; and the city is only 3.83 square miles total! Of course, aside from all the excitement surrounding the light show and the famous Rochester Hometown Christmas Parade, residents of Rochester are still left with plenty to brag about. The Paint Creek Trail, the Clinton River Trail, and the Rochester Municipal Park each offer residents of Rochester plenty of outdoor entertainment while the Paint Creek Center for the Arts and the Rochester Avon Recreational Authority offer more structured activities such as sports, dance classes, and more. Overall, there are so many wonderful things to do and appreciate in this humble and beautiful community that it would be hard to do it all. If you feel like trying but have chronic pain and other physical ailments standing in your way, we can help. Our osteopathic doctors are experts in the art of helping patients in all conditions liberate themselves from their pain with Osteopathic Manipulative Therapy. Give it a try for yourself today and start reaping the benefits of better health in as little as only a few sessions!
If you are looking for osteopathic manipulative therapy Rochester MI, call 586.221.2791 or fill out the schedule an appointment form in the sidebar or below to learn more about Osteopathic Manipulative Therapy and how it can help you:
Schedule an Appointment
Fill out the form below for a call back from one of our office staff to schedule your appointment. If you need a same day appointment, please give us a call at 586.221.2791.