Are you looking for osteopathic manipulative therapy Macomb MI?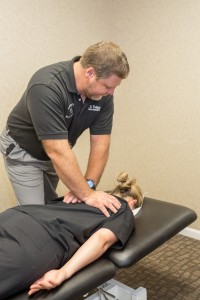 When it comes to standing up against pain and discomfort caused by various musculoskeletal conditions and other disorders that can greatly impact the functionality of your bones, muscles, and joints, there is no better resource than Osteopathic Manipulative Therapy. Unlike most other modern medical treatments available today, that rely on harmful drugs and invasive operations, Osteopathic Manipulative Therapy is a holistic treatment method utilizes a drug-free hands-on approach to determine an accurate diagnosis and alleviate symptoms from within. One of the best things about Osteopathic Manipulative Therapy is that you are never too young or too old to benefit from it. Osteopathic doctors, like Dr. Shane Patterson and Dr. Ryan Christensen at Osteopathic Health Care Associates, utilize Osteopathic Manipulative Therapy because they believe in the comprehensive natural healing capabilities of the human body, and are committed to helping people escape the endless cycle of ineffective health solutions. If you are looking for a better way to combat the daily discomforts of your chronic pain, you need the power of Osteopathic Manipulative Therapy in your life. Never again let another doctor try to convince you that pharmaceuticals are the only way for you to reach effective and long-lasting pain relief by trusting only in the osteopathic doctors at Osteopathic Health Care Associates.
Osteopathic Manipulative Therapy Macomb MI
At Osteopathic Health Care Associates, we're proud to give our remarkable osteopathic doctors the opportunity to utilize Osteopathic Manipulative Therapy to help people in Macomb, MI, find the relief they deserve from the pain that plagues their life. Only eight miles from the Osteopathic Health Care Associates office in Utica, the Township of Macomb serves as the illustrious home of some of the 80,000 diverse residents that make up Macomb County, as well as a few famous entertainers. Located within the vibrant region of Metro Detroit, Macomb offers residents the opportunity to take advantage of all the best that the area has to offer including countless art, history, and science museums, historical sites, parks, world-class dining, concerts and shows, and more. Whether you're interested in learning something new about the area of Macomb or simply looking for a great way to pass the time, you are sure to find more than enough to satiate your adventurous attitude in Macomb. Can't go on epic adventures like you used to because of pain and other symptoms associated with musculoskeletal conditions? Choose the expert osteopathic doctors, Dr. Shane Patterson and Dr. Ryan Christensen, at Osteopathic Health Care Associates today to learn more about how Osteopathic Manipulative Therapy may be an effective solution for you.
If you are looking for osteopathic manipulative therapy Macomb MI, call 586.221.2791 or fill out the schedule an appointment form in the sidebar or below to learn more about Osteopathic Manipulative Therapy and how it can help you:
Schedule an Appointment
Fill out the form below for a call back from one of our office staff to schedule your appointment. If you need a same day appointment, please give us a call at 586.221.2791.