Are you looking for osteopathic doctors Macomb MI?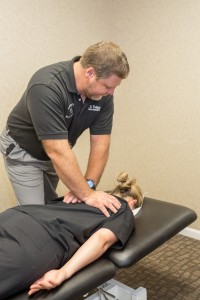 Much like a broken heart, many physical ailments and conditions can be healed or cured with something as simple as just a little time. Our bodies are amazing, and capable of so many incredible things that it's a mystery as to why our society now relies so heavily on risky medications and potentially harmful procedures. Unfortunately, the go-to treatment for just about any illness today is a heavy dose of prescription medications that can actually counteract our bodies natural defenses, which is why so often we see patients become immune to certain medications, making serious diseases all the more life-threatening.
Osteopathic doctors, like those at Osteopathic Health Care Associates, submit themselves to years of specialized training that effectively teach them how look past a patients symptoms and deeper into the root cause of their illness. Only when an osteopathic doctor can consider every part of a patient's physical, mental, and emotional health can they actually determine how to best treat them. Osteopathic doctors spend years studying and learning all of the intricate details of the human body, in addition to the way stress and other non-physical experiences affect the body. Osteopathic Manipulative Medicine can help treat a variety of aches, pains, and more through manipulative techniques known as Osteopathic Manipulative Medicine. These movements help release the body of tension, release built up toxins, improve mobility, promote faster healing and recovery times, relieve stress, and more. Come visit us at Osteopathic Health Care Associates to see how services performed by our exceptional osteopathic doctors can help change your life, and health.
Osteopathic Doctors Macomb MI
Dr. Shane Patterson and the dedicated staff at Osteopathic Health Care Associates are proud to offer gentle, drug-free sports medicine to residents of Macomb, Michigan. We are proud to have an incredible staff of osteopathic doctors at Osteopathic Health Care Associates, and look forward to helping residents of Macomb, MI, with our exceptional Osteopathic Manipulative Medicine techniques and other services. Macomb is located in Macomb County, which is comprised of numerous smaller neighborhoods and communities across Michigan. By the early 1830s, people began settling in the area now known as Macomb Township. The flat land and fertile soil brought in by the Clinton River attracted many German farmers, and even now, Macomb Township retains many of its German influences. One of the first people to settle in Macomb Township was Daniel Kniffens, who acquired land on the Middle Branch of the Clinton River. This area was commonly known as the Village of Macomb Corners and is near the corner of present day 25 Mile and Romeo Plank Roads. Let the osteopathic doctors at Osteopathic Health Care Associates help you find a path to greater overall health, comfort, and wellness.
If you are looking for a osteopathic doctors Macomb MI, call 586.221.2791 or fill out the schedule an appointment form in the sidebar or below to learn more about Osteopathic Manipulative Therapy and how it can help you:
Schedule an Appointment
Fill out the form below for a call back from one of our office staff to schedule your appointment. If you need a same day appointment, please give us a call at 586.221.2791.