Are you looking for a sports medicine doctor Oakland County MI?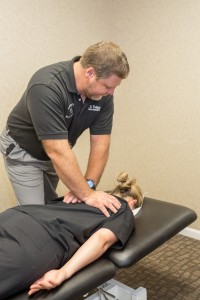 Both professional and amateur athletes rely on fitness and physical health to better their lives, earn a living, or simply enjoy a sport they love. For anyone new to fitness and exercise, learning the ropes can be a daunting task. A cold new environment filled with people who are seemingly much better at all of it than you can make you feel so uncomfortable, you ignore the reason you came in the first place. These very common occurrences can discourage many people from returning and ultimately abandoning their health goals over some imaginary shame. Worse yet the same people may not feel comfortable asking questions or attempting to learn the proper method of doing certain stretches or exercises, causing serious and potentially permanent injury. This kind of meaningless physical, mental, and emotional suffering for those whose only goal was to improve their health and well-being needs to end. If you have been injured or are suffering from any physical discomfort as a result of fitness or sports, it's time you find a safe, encouraging, and comfortable place to heal and grow.
At Osteopathic Health Care Associates, our highly trained sports medicine doctors work simultaneously to treat you with a variety of Osteopathic Manipulative Therapy techniques, while also helping you learn proper posture and alignment techniques for you to practice and apply in your own personal fitness routines, this will allow you to heal faster and significantly reduce the risks of future injury. Osteopathic Manipulative Therapy manipulates your body with gentle pressure applied through simple yet specifically learned touch techniques, this process is performed by a professional sports medicine doctor who possesses a deep and comprehensive knowledge of a patients mind, body, and spirit.
Sports Medicine Doctor Oakland County MI
Dr. Shane Patterson and the dedicated staff at Osteopathic Health Care Associates are proud to offer gentle, drug-free sports medicine to athletes and amateurs in Oakland County, Michigan. Home to nearly a million proud residents, Oakland County is actually made up of over sixty diverse cities, townships, and villages. Boasting it's spot as one of the top ten highest income counties in the entire country, Oakland County offers residents and tourists alike access to premier social and environmental amenities. Enjoy numerous trails, parks, lakes, shopping, dining, and more for indoor and outdoor recreation that can't be beat.
If you are looking for a sports medicine doctor Oakland County MI, call 586.221.2791 or fill out the schedule an appointment form in the sidebar or below to learn more about Osteopathic Manipulative Therapy and how it can help you:
Schedule an Appointment
Fill out the form below for a call back from one of our office staff to schedule your appointment. If you need a same day appointment, please give us a call at 586.221.2791.