Are you looking for a pain management doctor Utica MI?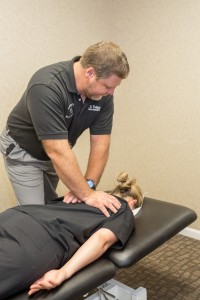 According to the American Academy of Pain Medicine, chronic pain affects nearly 100 million Americans. If you have been suffering from daily, debilitating pain and haven't found relief through traditional medical treatment, Osteopathic Health Care Associates can help. Dr. Shane Patterson is a board-certified internal medicine physician and pain management specialist who services residents of Utica, Michigan from his Clinton Township practice. Dr. Patterson and staff provide personal, comprehensive pain management care that brings relief to patients dealing with chronic neck and back pain, fibromyalgia, pain from migraine headaches, lipedema, degenerative joint disorders, growing pains in adolescents and teens, sinus issues, pregnancy related pain, carpal tunnel syndrome, sports, auto and work related injuries, and conditions that limit your mobility. As a physician trained in osteopathic medicine, this Utica, Michigan pain management doctor uses a regimen of hands-on diagnostic techniques to assess the condition of your body as a whole, rather than just your unique set of symptoms.  Osteopathic medicine holds as its key philosophy the belief that our bodies are capable of self-healing and self-regulation, and that each patient must be treated as a complete being, comprised of mind, body and spirit. By assessing the full picture of your health, including factors like nutrition and stress, we can alleviate or eliminate the underlying cause of your chronic pain without drugs or surgery. Osteopathic physicians are specially trained in Osteopathic Manipulative Therapy (OMT), a series of manipulations used to conduct a palpatory exam over the body, looking for pain and restricted movement. When abnormal function is detected, this Utica, Michigan pain management doctor will use stretches, gentle pressure and resistance to realign joints and restore healthful function and long-term pain relief in surprisingly few visits.
Pain Management Doctor Utica MI
Dr. Shane Patterson and the caring staff at Osteopathic Health Care Associates are proud to offer life-changing, holistic health care to Utica, Michigan residents. Utica has a thriving arts scene, with monthly poetry readings at the public library and the annual Old Mill Arts and Crafts Festival and the Ice Festival each February that brings carvers from miles around. Residents of Utica, Michigan volunteer to support these and other events that foster a sense of community and nurture what matters. Experience health care that is focused on what matters most to you.
If you are looking for a pain management doctor Utica MI, call 586.221.2791 or fill out the schedule an appointment form in the sidebar or below to learn more about Osteopathic Manipulative Therapy and how it can help you:
Schedule an Appointment
Fill out the form below for a call back from one of our office staff to schedule your appointment. If you need a same day appointment, please give us a call at 586.221.2791.