Are you looking for a pain management doctor Clinton Township MI?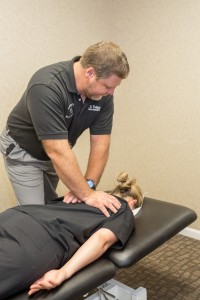 Residents of Clinton Township enjoy the finest of suburban Michigan living.  Award-winning dining, upscale shopping and an amusement park with bumper boats and a roller coaster make this northern metro Detroit suburb a great place to work and play. In addition to all that local businesses have to offer, the local government in Clinton Township maintains a series of pristine parks that offer facilities for weddings, family reunions, sports tournaments and a number of community education and recreational programs.   At George George Memorial Park, visitors can enjoy breathtaking fountains, a wedding garden and meticulously maintained grounds that provide the perfect setting for any occasion. For residents of Clinton Township, average just won't do.  When aches, pains and health issues get in the way of life's everyday activities, it's important to seek the best in health care as well.
For individuals suffering from migraine and tension headaches, low back pain, sciatica, neck pain, osteoarthritis, fibromyalgia, carpal tunnel syndrome, pinched nerves and degenerative disc disease, there is an alternative to typical medical treatments that involve surgery, addictive drugs, endless chiropractic appointments, lost work and hours of suffering.  Through Osteopathic Manipulative Treatment (OMT), Doctors of Osteopathic move your muscles and joints using techniques including gentle pressure, resistance and stretching. These techniques return normal function to the entire body, eliminating compensation for irregularities that result in abnormal pressures and relieve pain for the long-term.
Pain Management Doctor Clinton Township MI
At Osteopathic Health Care Associates, we use an osteopathic, whole-patient approach to treat symptoms by conducting a comprehensive biomechanical evaluation and assessment to determine your health goals and identify the underlying cause of your pain or ailment.  After examination of our range of motion and overall health, we will provide you with a complete, fully individualized diagnosis and treatment plan. We understand the value of your time, so each comprehensive diagnosis and treatment plan also includes the projected number of visits it will take to help you reach optimum wellness.  It's time for you to get specialized, attentive medical care that treats your whole body while it protects and improves your health.
If you are looking for a pain management doctor Clinton Township MI, call 586.221.2791 or fill out the schedule an appointment form in the sidebar or below:
Schedule an Appointment
Fill out the form below for a call back from one of our office staff to schedule your appointment. If you need a same day appointment, please give us a call at 586.221.2791.