Are you looking for osteopathic manipulative therapy Roseville MI?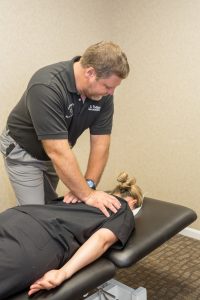 There is a reason that countless cultures from all over the world trust Osteopathic Manipulative Therapy as an effective pain relief method for all kinds of musculoskeletal and related conditions. At Osteopathic Health Care Associates, we know that it's because it simply works. Compared to surgeries, prescription medications, and other conventional treatment methods, Osteopathic Manipulative Therapy offers exceptional results with no consequential side effects; and it is totally safe for patients of all ages. No matter what kind of pain you are suffering from or where it's localized, Osteopathic Manipulative Therapy could be the solution you're looking for. To see just how effective Osteopathic Manipulative Therapy can be, try it out for yourself. Just make sure you put your trust in the best Osteopathic Manipulative Therapy specialists near you, which of course are our osteopathic doctors at Osteopathic Health Care Associates. Whether you are a trained athlete tackling your rivals out on the field/court or a stay at home parent tackling your little ones in your living room, Osteopathic Manipulative Therapy can tackle your pain and keep it away for good. Give our osteopathic doctors, Dr. Shane Patterson and Dr. Mary Goldman at Osteopathic Health Care Associates, the chance to prove it to you.
Osteopathic Manipulative Therapy Roseville MI
At Osteopathic Health Care Associates, we're proud to give our remarkable osteopathic doctors the opportunity to use Osteopathic Manipulative Therapy to help patients in Roseville, MI, find the pain relief they deserve. Less than a half hour drive from the Osteopathic Health Care Associates office in Utica, the city of Roseville thrives as the home of just under 50,000 Macomb County residents, including several well-known personalities such as Crystal Reed and Joe Block. Once part of Erin Township, the city of Roseville maintains access to all the best attractions in the area, not that this town doesn't have enough of it's own. From parks and malls to bars and clubs, Roseville boasts a great variety of places to explore and enjoy. Other must-see destinations in Roseville that are fun for people and families of all ages include Huron Park, the Macomb Mall, and The Great Skate. If you don't mind a small drive, within just five miles of Roseville you can find the beautiful historic home and gardens of Edsel & Eleanor Ford, the George George Memorial Park, and so much more. Overall, Roseville is an amazing and unique place to live, so go out and start enjoying it! Of course, if all the fun and excitement in Roseville start to take a toll on your body you know where to turn. Our osteopathic doctors at Osteopathic Health Care Associates can't wait to help you start living a better, healthier life with Osteopathic Manipulative Therapy.
If you are looking for osteopathic manipulative therapy Roseville MI, call 586.221.2791 or fill out the schedule an appointment form in the sidebar or below to learn more about Osteopathic Manipulative Therapy and how it can help you:
Schedule an Appointment
Fill out the form below for a call back from one of our office staff to schedule your appointment. If you need a same day appointment, please give us a call at 586.221.2791.