Are you looking for osteopathic manipulative therapy New Haven MI?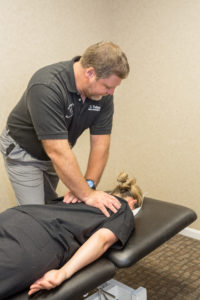 Whether you're an athlete looking for recovery aid, or a senior battling the normal aches and pains of old age, Osteopathic Manipulative Therapy can effectively help you find the pain-relief you've been looking for. Finally enjoy a better solution to your discomfort than harmful medications and invasive surgeries. At Osteopathic Health Care Associates, our osteopathic doctors are highly skilled in using Osteopathic Manipulative Therapy to successfully treat patients of all ages. From simple joint pain to more serious musculoskeletal conditions, Osteopathic Manipulative Therapy can help you manage or even eliminate your symptoms in as little as a few sessions. When you are at the end of your ropes and desperate for the pain to just go away, our Osteopathic Manipulative Therapy specialists are here for you. Find out for yourself why so many cultures and medical professionals from around the world recommend Osteopathic Manipulative Therapy. With no side effects and proven results, there's arguably no better treatment method than Osteopathic Manipulative Therapy from Dr. Shane Patterson and Dr. Ryan Christensen, and the newly added Dr. Mary Goldman.
Osteopathic Manipulative Therapy New Haven MI
At Osteopathic Health Care Associates, we're proud to give our remarkable osteopathic doctors the opportunity to use Osteopathic Manipulative Therapy to help patients in New Haven, MI, find the pain relief they deserve. Only a little over a 20-minute drive from the Osteopathic Health Care Associates office in Utica, the community of New Haven is known for being a stunning little rural town with plenty of amenities to keep anyone occupied. Not to be confused with New Haven Township, New Haven is a village located in Lenox Township with a population of more than 4,500 people. Though the village of New Haven barely offers more than two square miles of territory to call its own, it still maintains a vibrant way of life for its residents. For food, drinks, and entertainment, two of the most popular New Haven destinations are the Oakridge Golf Club – Marsh Oaks and Coyote's Chill & Grill. From its original Native American occupants, to today's culturally diverse neighborhoods, New Haven continues to prove that people are what matter most in a community. After all, New Haven is all about "people serving people." To get served with the best holistic healthcare services in all of Michigan, you have to put your trust in the experts at Osteopathic Health Care Associates. At Osteopathic Health Care Associates, not only do we offer the best Osteopathic Manipulative Therapy services anywhere around, we offer them gladly. No one cares about helping you heal more than us, except perhaps you!
If you are looking for osteopathic manipulative therapy New Haven MI, call 586.221.2791 or fill out the schedule an appointment form in the sidebar or below to learn more about Osteopathic Manipulative Therapy and how it can help you:
Schedule an Appointment
Fill out the form below for a call back from one of our office staff to schedule your appointment. If you need a same day appointment, please give us a call at 586.221.2791.