Are you looking for osteopathic manipulative therapy New Baltimore MI?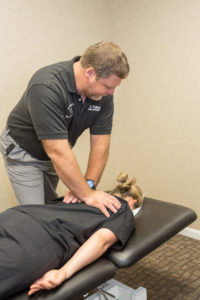 Osteopathic Manipulative Therapy is a tried and true method of pain relief utilized by the osteopathic doctors at Osteopathic Health Care Associates as well as all over the country. The reason our osteopathic doctors at Osteopathic Health Care Associates prefer to treat patients with Osteopathic Manipulative Therapy instead of other typical treatment options, such as pharmaceuticals, is because we understand the powerful healing capabilities of the human body. With more than 50 million people in the world already suffering from the more than 100 various types of musculoskeletal conditions and related symptoms that currently exist, the need for holistic and non-invasive treatments, like Osteopathic Manipulative Therapy, is greater now more than ever. If you have never experienced the powerful healing properties of Osteopathic Manipulative Therapy for yourself, the time is now. Find the relief you've been looking for at Osteopathic Health Care Associates, and never go back. Our Osteopathic Manipulative Therapy specialists, Dr. Shane Patterson and Dr. Ryan Christensen, and the newly added Dr. Mary Goldman, cannot wait to help you. You won't find any other holistic medicine or Osteopathic Manipulative Therapy services better than those provided at Osteopathic Health Care Associates.
Osteopathic Manipulative Therapy New Baltimore MI
At Osteopathic Health Care Associates, we're proud to give our remarkable osteopathic doctors the opportunity to utilize Osteopathic Manipulative Therapy on people in New Baltimore, MI, to help them find the relief they deserve from the pain that plagues their life. Only a 30-minute drive from the Osteopathic Health Care Associates office in Utica, the community of New Baltimore is known to be one of the best little coastal/resort communities in Macomb County.  With more than 12,000 residents, and plenty of historic charm to brag about, New Baltimore offers a tranquil lifestyle right up against the waters of Lake St. Clair, as well as a convenient number of places to find everything you might need from recreation and entertainment to delicious restaurants and local bars. Some of the most popular places to go in New Baltimore are the Walter and Mary Burke Park, the Washington Street Wine House, Brandenburg Park, and the Boatyard Grill to name a few. New Baltimore's Maynard "Red" Aurand Memorial Park and Ruedisale Point Park are also wonderful areas to find sporting amenities, picnic areas, and plenty of incredible views of the area. From the moment the village was established in 1867 until now, New Baltimore has proven to be a community worth a great deal of pride. Those who call New Baltimore their home are lucky, but that doesn't mean that they are safe from chronic pain. If you live in or near New Baltimore, and you are struggling with daily pain and unending discomfort in your bones, joints, or muscles then you need to take advantage of Osteopathic Manipulative Therapy. Choose the best osteopathic doctors in the business; choose Osteopathic Health Care Associates.
If you are looking for osteopathic manipulative therapy New Baltimore MI, call 586.221.2791 or fill out the schedule an appointment form in the sidebar or below to learn more about Osteopathic Manipulative Therapy and how it can help you:
Schedule an Appointment
Fill out the form below for a call back from one of our office staff to schedule your appointment. If you need a same day appointment, please give us a call at 586.221.2791.