Are you looking for osteopathic doctors New Baltimore MI?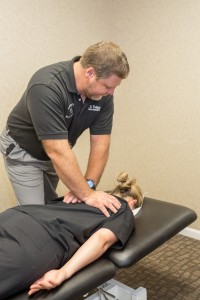 If you're tired of excessive doses of medications and prescriptions, and uneasy at the idea that you may one day need some type of procedure to treat a specific injury, illness, or condition you may have you are not alone. Modern medicine has done a lot to make this country great and keep the people who live in it safe, but where do we draw the line between being healthy, and leaving our health behind in pursuit of potentially harmful but convenient medical treatments? Lucky for you there is another way. With more and more people turning toward more eastern medicine practices, alternative treatments are becoming increasingly popular. Unfortunately, the problem lies in people taking it too far and neglecting to utilize the harmonious balance that is possible when you combine the two.
That is exactly what osteopathic doctors, like those who help people at Osteopathic Healthcare Associates, spend their lives and careers learning to do. By dedicating all their time to learning how the spiritual, emotional, and mental health of patients affects them physically, they are easily able to determine a much more accurate diagnosis. Osteopathic doctors do more than just treat existing conditions; they practice a vast assortment of techniques known as Osteopathic Manipulative Medicine to help condition the body to heal itself naturally, working as an actual preventative measure against serious concerns involving mobility and musculoskeletal functions. Osteopathic Manipulative Medicine performed by a professional osteopathic doctors at Osteopathic Health Care Associates can reduce pain and inflammation, reduce stress, eliminate toxins in the body, and more. Come see for yourself today how an osteopathic doctor can help you live a better life.
Osteopathic Doctors New Baltimore MI
Dr. Shane Patterson and the dedicated staff at Osteopathic Health Care Associates are proud to offer gentle, drug-free sports medicine to residents of New Baltimore, Michigan. We are proud to have an incredible staff of osteopathic doctors at Osteopathic Health Care Associates, and look forward to helping residents of New Baltimore, MI, live better lives with the help of our exceptional Osteopathic Manipulative Medicine techniques. New Baltimore continues to be a thriving community, and boasts a long history as the center of all things luxury in Michigan. Visit New Baltimore for an opportunity to experience a posh life filled with opera houses, luxurious resorts, salt baths and spas, saloons and breweries, boutiques, delectable food, and more. Annual festivals and events make entertaining crowds of any age simple, but trying to enjoy the fun with extensive joint pain can be difficult. Don't let aches and pains keep you from enjoying all that New Baltimore has to offer, let the osteopathic doctors at Osteopathic Health Care Associates help you find a path to greater overall health, comfort, and wellness.
If you are looking for a osteopathic doctors New Baltimore MI, call 586.221.2791 or fill out the schedule an appointment form in the sidebar or below to learn more about Osteopathic Manipulative Therapy and how it can help you:
Schedule an Appointment
Fill out the form below for a call back from one of our office staff to schedule your appointment. If you need a same day appointment, please give us a call at 586.221.2791.