Are you looking for osteopathic manipulative therapy Armada MI?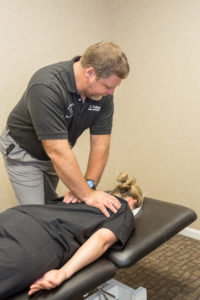 Do you suffer from chronic pain due to an invasive musculoskeletal condition or specific injury? If so, Osteopathic Manipulative Therapy may be a viable solution for you. Osteopathic Manipulative Therapy works to gently correct the natural alignment of the body and encourage self-healing and long-term pain relief from within. If you have any type of chronic pain or problems with your bones, joints, or muscles, a qualified osteopathic doctor, like those at Osteopathic Health Care Associates, can use Osteopathic Manipulative Therapy to alleviate or even potentially eliminate your discomfort. Osteopathic Manipulative Therapy is a clinically proven and world-renowned means of helping patients manage and recover from all types of physical ailments, and is a holistic treatment, without side effects, that is safe for patients of all ages. Osteopathic Manipulative Therapy can be used before, or instead of, other potentially harmful treatment options, such as surgeries and medications. If you want to experience the best Osteopathic Manipulative Therapy in the state, you have to see Dr. Shane Patterson and Dr. Ryan Christensen, and the newly added Dr. Mary Goldman, at Osteopathic Health Care Associates.
Osteopathic Manipulative Therapy Armada MI
At Osteopathic Health Care Associates, we're proud to give our remarkable osteopathic doctors the opportunity to use Osteopathic Manipulative Therapy to help patients in Armada, MI, find the pain relief they deserve. About a 30-minute drive from the Osteopathic Health Care Associates office in Utica, the community of Armada is famous for its adorably picturesque downtown and its numerous incredible orchards. Located along the northern edge of Macomb County with a population barely shy of 2,000 occupants, the village of Armada, in Armada Township, boasts a number of amenities and opportunities that might surprise anyone who doesn't know any better. For instance, not only is Armada right next to the Macomb Orchard Trail, it is also home to a few of its own truly unique places to visit such as Blakes Hard Cider and the Kozy Korner Saloon. Armada is also famous for its annual fair, which brings countless people together every year for food, games, and fun. So whether you are hitting up the local Flea Market, enjoying a number of fresh items from any of the surrounding farms, or enjoying the Armada Fair, Armada is definitely the place you want to live, work, and play. Of course, if you are looking for a place that specializes in Osteopathic Manipulative Therapy you have to put your faith in the capable hands of the professionals at Osteopathic Health Care Associates.
If you are looking for osteopathic manipulative therapy Armada MI, call 586.221.2791 or fill out the schedule an appointment form in the sidebar or below to learn more about Osteopathic Manipulative Therapy and how it can help you:
Schedule an Appointment
Fill out the form below for a call back from one of our office staff to schedule your appointment. If you need a same day appointment, please give us a call at 586.221.2791.