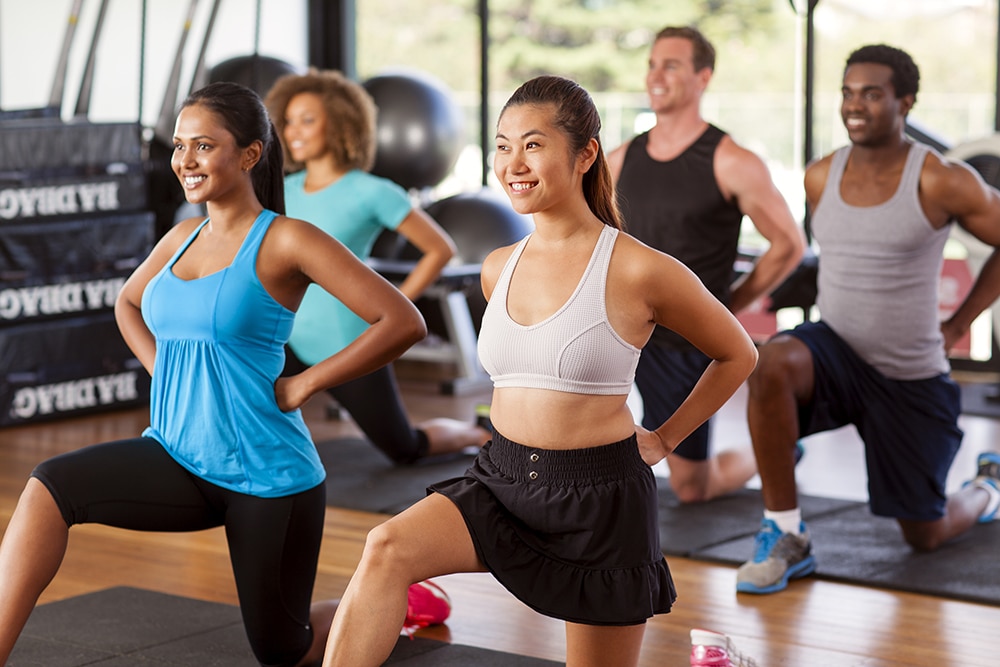 The way a person exercises is a deeply personal choice. Some people need to head to the gym with all their friends so they can feel challenged and encouraged, while others prefer to work out alone, either out of desire to lose themselves in their workout, or because they may not feel comfortable working out with others. However, a new study conducted by Dr. Yorks, and her team of researchers from the University of New England College of Osteopathic Medicine, has found significant evidence that working out alone may not be as beneficial to ones health as joining a group. While this is definitely good news for those who currently enjoy being a part of an existing group, we encourage any adamant solo exercisers out there to hear us out for a moment.
The study utilized a total of 69 medical students who had previously self-reported excessive levels of stress and a low quality of life. The study required the participants to choose a twelve week exercise program to follow, either alone or within a group setting, with a separate control group contained of those who would abstain from all exercise other than biking or walking for transportation purposes. Throughout the trial, typically every four weeks, all participants were required to complete a survey rating their stress levels and quality of life in three categories: physical, mental, and emotional. At the end of the final week the results were astounding! For applicants who opted for group exercise of at least 30 minutes once a week, dramatic improvements in each category were detected: 24.8 percent increase in the physical category, 12.6 percent increase in mental, and an incredible 26 percent increase for emotional. Those who chose to work out in a group also reported experiencing 26.2 percent less perceived stress. However, those who chose to work out alone reported they "worked out twice as long, and saw no significant changes in any measure, except in mental quality of life (11 percent increase)."
Bottom line is, as much as you might not love the idea working up a good sweat with a room full of strangers, if you want to make the absolute most of your workouts you really should – plus it's a great way to make new friends. Just remember, if you want to take advantage of amazing Osteopathic Manipulative Therapy to help keep your body in great condition between workouts, our Osteopathic Manipulative Medicine doctors at Osteopathic Health Care Associates are always here for you!
If you or someone you know could benefit from professional Osteopathic Manipulative Therapy performed by a qualified specialist, then make an appointment at Osteopathic Health Care Associates with Dr. Shane Patterson, Dr. Ryan Christensen, or Dr. Mary Goldman by calling 586.221.2791, or complete the contact form in the sidebar to receive a return call from someone on our office staff.
Social Share