Are you looking for a sports medicine doctor Macomb County MI?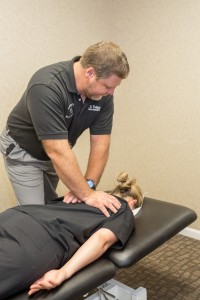 No matter where you go now, people are pushing fad diets and special machines that magically burn fat with little to no effort on your behalf. These false hope schemes are made to take advantage of people. The only real way to lose weight or get in better shape is to eat right and exercise, but going to a gym and starting out with a fitness plan can make you feel embarrassed or afraid, especially if you don't know what you're doing. In order to prevent serious injuries or complications, you must never be too afraid to ask for help or assistance. Those who try to isolate themselves in an intense fitness plan with no prior knowledge of anatomy or the specifics of physical fitness are much more likely to permanently damage one of more parts of their body, obviously increasing more harm than health.
Whether you're a professional athlete, amateur, or a first time fitness enthusiast, at Osteopathic Health Care Associates, our selection of professional sports medicine doctors focus on your physical needs with the use of advanced Osteopathic Manipulative Therapy techniques. While we work to actively heal your body through the use of specific touch and physical, mental, and emotional manipulation techniques. Our sports medicine doctors can teach you better posture and the proper way to align your body while engaging in a variety of physical movements and exercises. These essential tips will help you become safer and more aware of yourself and your body throughout numerous sports and fitness activities.
Sports Medicine Doctor Macomb County MI
Dr. Shane Patterson and the dedicated staff at Osteopathic Health Care Associates are proud to offer gentle, drug-free sports medicine to athletes and amateurs in Macomb County, Michigan. Macomb County is made up of over 17,000 acres of lush green parks, over 30 miles of gorgeous Lake St. Clair shoreline, more than 155 miles of expansive trail systems, over an impressive 80 miles of Clinton River all spread out across twenty-seven uniquely diverse communities. Macomb County has access to a variety of relaxing metropolitan amenities including our traditional downtowns where you can enjoy numerous unforgettable shopping and dining adventures. Stony Creek Metropark, Lake St. Clair Metropark, Wolcott Mill Metropark, and Michigan Lottery Amphitheater are all amazing spots to visit for anyone looking for a faun day in the sun, but if effective, patient-centered sports medicine in Macomb County is what you're looking for, call on Dr. Shane Patterson at Osteopathic Health Care Associates.
If you are looking for a sports medicine doctor Macomb County MI, call 586.221.2791 or fill out the schedule an appointment form in the sidebar or below to learn more about Osteopathic Manipulative Therapy and how it can help you:
Schedule an Appointment
Fill out the form below for a call back from one of our office staff to schedule your appointment. If you need a same day appointment, please give us a call at 586.221.2791.