Are you looking for a pain management doctor Washington Township MI?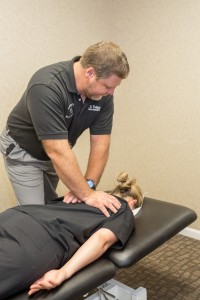 At Osteopathic Health Care Associates, we proudly offer comprehensive health care services in a warm, patient-centered environment. As an independent, full-service Internal Medicine practice, we provide an individualized approach to holistic care that adheres to osteopathic principles by putting the focus on what is best for you. We see you as a whole being, not just a collection of symptoms. We specialize in using a series of manual techniques known as Osteopathic Manipulation Therapy (OMT) to diagnose and treat the musculoskeletal malfunctions that affect the nerves that radiate through the body and to vital organs, causing chronic pain and disease. Your musculoskeletal system is composed of your spine, joints, muscles, bones, and connective tissue that interconnect the entirety of your body. This vital system gives your body form, stability and movement. Through this hands-on technique, we provide preventive care and effective management of chronic pain, and relieve the symptoms of a number of other ailments. Patients who have undergone OMT have experienced pain management relief from migraine headaches, lipedema, degenerative joint disorders, sinus issues, carpal tunnel, back and neck pain, sports, auto and work related injuries, and conditions that limit your mobility. Our board-certified internal medicine physician, Dr. Shane Patterson, is a pain management doctor and specialist, who uses the latest, cutting edge OMT techniques to provide relief for your chronic pain without drugs or surgery.
Osteopathic Manipulative Therapy is used widely to treat work and sports related injuries, but has also been used to help athletes prepare for competition by rebalancing muscles and aligning joints.
Pain Management Doctor Washington Township MI
In Washington Township, residents enjoy the best of the natural beauty of Michigan. With a system of trails, parks, farms and golf courses, opportunities abound to get out and enjoy it. In the autumn, the area orchards fill the air with the perfume of ripened apples and the aroma of fresh cider and donuts. If chronic pain and discomfort have been keeping you or someone you love from living the life you want, come and see us. Let Osteopathic Health Care Associates help you find a path to greater health, comfort and well-being.
If you are looking for a pain management doctor Washington Township MI, call 586.221.2791 or fill out the schedule an appointment form in the sidebar or below to learn more about Osteopathic Manipulative Therapy and how it can help you:
Schedule an Appointment
Fill out the form below for a call back from one of our office staff to schedule your appointment. If you need a same day appointment, please give us a call at 586.221.2791.