Are you looking for a pain management doctor Warren MI?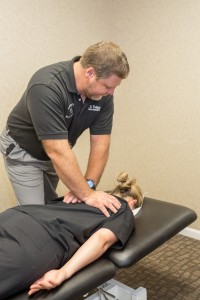 In "The City That Cares" it's important you feel like you're getting the most out of your fitness with access to highly trained professionals who show that they actually do in fact care. All the professional equipment in the world is useless to someone who doesn't understand how to use it properly, so having that support from qualified experts is the only thing preventing you from sustaining a major injury that could result in potentially lasting effects. For those unfortunate patients who have already sustained a painful injury, our facility offers unparalleled respect as we meticulously assess you for numerous injuries and ailments. Our thorough inspection of every individual patient's mind, body, and spirit and allows us to not only accurately diagnose a number of disorders but also devise the most effective personalized treatment plan. We monitor every patient throughout their recovery process, making special notes of their progress, and helping them reach new fitness and pain management goals every day.
Our highly trained pain management doctors utilize a variety of special Osteopathic Manipulation Therapy (OMT) techniques to successfully detect and heal any number of illnesses. Professional pain management doctors spend years, and even decades, researching and perfecting their knowledge of the human body and the diverse ways a patient can be treated to improve their health. The years of experience and hard work led our team to discovering the numerous benefits of OMT. Anyone who has previously experienced this unique and successful treatment process has testified to a dramatic reduction of pain and stiffness, and increased mobility and pain management. Dr. Shane Patterson's devotion to the elimination of chronic pain in patients without the use of harmful prescriptions or surgery's is what makes Osteopathic Manipulation Therapy (OMT) a truly unique and remarkable place.
Pain Management Doctor Warren MI
Dr. Shane Patterson and the dedicated staff at Osteopathic Health Care Associates are proud to offer gentle, drug-free sports medicine to residents of Warren, Michigan. Warren is an exceptionally progressive community whose focus over the last decade has been to improve the overall aesthetic and efficiency of the town but aiming to make it a cleaner and safer place to live, work, and play. With numerous beautification projects making waves, as well as the significant decrease in violent crimes, and multiple new fire engines, it's easy to see Warren is succeeding in every effort across the board. For Warren residents who always expect the best, when unfortunate and unforeseeable injuries happen, Osteopathic Health Care Associates is the best at helping you find a path to greater health, comfort and well-being.
If you are looking for a pain management doctor Warren MI, call 586.221.2791 or fill out the schedule an appointment form in the sidebar or below to learn more about Osteopathic Manipulative Therapy and how it can help you:
Schedule an Appointment
Fill out the form below for a call back from one of our office staff to schedule your appointment. If you need a same day appointment, please give us a call at 586.221.2791.