Are you looking for a pain management doctor Sterling Heights MI?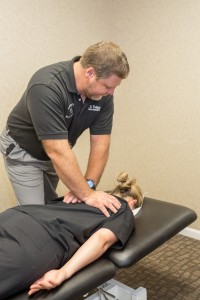 The city of Sterling Heights offers something for everyone.  Freedom Hill Amphitheater brings world-class entertainment to town through its exciting summer concert series, and supports a sense of community through the free Stars and Stripes Festival. This favorite summer event features a carnival midway, fireworks, and live music.  At the end of July, resident in Sterling Heights come together for Sterlingfest, a community-focused festival where neighbors can enjoy an arts and crafts market, live music, delicious food, carnival rides and a Family 5K race.  For fans of automotive history, the GM Heritage Center houses a collection of 165 legendary General Motors vehicles, and documents and artifacts that help outline important moments since the auto giant's founding.  Families with active kids love the trampoline and game park that even has a designated space for the littlest jumpers.   If chronic pain has kept you from enjoying all that Sterling Heights has to offer and you haven't found relief through typical medical treatment, you should know there is a safe, effective alternative.
In addition to the standard disciplines taught in medical school, students studying to become Osteopathic physicians spend two years learning to use Osteopathic Manipulative Treatment (OMT). This series of techniques involves gentle stretching, resistance and pressure to provide relief for patients with chronic pain resulting from sciatica, migraine and tension headaches, osteoarthritis, degenerative disk disease, carpal tunnel syndrome, low back pain, pinched nerves, fibromyalgia and bulging disks.  Using a series of diagnostic examinations, your osteopathic physician will assess your overall health and treat the underlying cause of your chronic pain, potentially eliminating it permanently—without drugs and surgery.
Pain Management Doctor Sterling Heights MI
Dr. Shane Patterson is a Board Certified Internal Medicine physician who adheres to the Osteopathic philosophy of treating the whole patient mentally, spiritually and physically. Through the integration of nutritional therapies, proven medicinal therapies and OMT, we can help bring you to your greatest point of wellness.  Dr. Patterson and our staff at Osteopathic Health Care Associates are passionate about patient education and the reduction or elimination of your acute pain.
If you are looking for a pain management doctor Sterling Heights MI, call 586.221.2791 or fill out the schedule an appointment form in the sidebar or below:
Schedule an Appointment
Fill out the form below for a call back from one of our office staff to schedule your appointment. If you need a same day appointment, please give us a call at 586.221.2791.