Are you looking for a pain management doctor New Baltimore MI?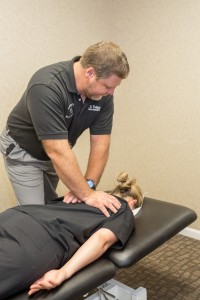 If you have missed work due to chronic back pain or injury, and are facing mounting medical costs as a result, you are not alone. According to Health Economists from Johns Hopkins University, report that the annual cost of treating chronic back pain in the United States is as high as $635 billion annually. This number is taken from the direct cost of medical care, as well as consideration for the incremental losses suffered by employers and the economy due to loss of productivity. Too often, the patients whose care consumes these dollars are left recovering from painful surgeries with dependencies on prescription pain medication which mask the pain and what they need is a pain management doctor who can work with them to solve the reason for the pain.
For patients who have not found relief for chronic pain from migraines, low back pain, sciatica, neck pain, osteoarthritis, fibromyalgia, tension headaches, carpal tunnel syndrome, pinched nerves and degenerative disc disease, there is an alternative to typical medical treatments that involve surgery, addictive drugs, endless chiropractic appointments, lost work and sometimes years of suffering.  Osteopathic Manipulative Therapy is a technique used by osteopathic physicians to treat the patient as a whole being, rather than a collection of symptoms.  By having a pain management doctor identify and eliminate the underlying cause of your chronic pain, symptoms can often be completely eliminated after a short series of treatments. At Osteopathic Health Care Associates, our personal and individualized approach to pain management focuses on what is best for you , and makes you an active partner in your health care.
Pain Management Doctor New Baltimore MI
In the coastal community of New Baltimore, residents enjoy four seasons of what makes Michigan such a special place. If your chronic pain keeps you from getting out and doing what you love, consider gentle, effective, OMT.  As an independent, Internal Medicine practice, we offer comprehensive pain management and preventive care provided by a board-certified specialist, who cares about bringing you relief. .
If you are looking for a pain management doctor New Baltimore MI, call 586.221.2791 or fill out the schedule an appointment form in the sidebar or below to learn more about Osteopathic Manipulative Therapy and how it can help you:
Schedule an Appointment
Fill out the form below for a call back from one of our office staff to schedule your appointment. If you need a same day appointment, please give us a call at 586.221.2791.