Are you looking for a pain management doctor Macomb MI?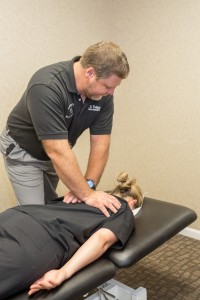 Macomb, Michigan is in the heart of the best that Metro Detroit and Lake St. Clair has to offer.  Residents of Macomb are just a short car ride away from bountiful farmers' markets, excellent boating and fishing, award-winning dining, live concert and entertainment venues and upscale shopping.  The Macomb Center for the Performing Arts is a community-focused venue that presents a full schedule of Broadway musicals, concerts, comedy and family entertainment.  When you live, work or play in Macomb, you have a splendid array of choices for restaurants, residences and recreation.  When seeking medical care, it's important to know you have also have choices in selecting health care providers.
Osteopathic physicians are board-certified physicians who receive the same comprehensive training as medical doctors, with one essential difference:  the whole-body, hands-on osteopathic approach to diagnosis and treatment. In the first two years of schooling, medical students in a school of Osteopathic Medicine learn to diagnose and treat patients using physical manipulation of joints and muscles designed to restore balance and proper function to the whole body. Osteopathic Manipulative Treatment (OMT) uses techniques that include pressure, stretching and resistance. For patients suffering with chronic pain from migraine headaches, neck pain, osteoarthritis, carpal tunnel syndrome, bulging disks, fibromyalgia, degenerative disk disease, sciatica and pinched nerves, OMT brings the possibility of long-lasting relief without drugs or surgery.  For patients experiencing pain following knee or hip replacements, and patients with failed back surgery, OMT has proven effective in providing safe pain management.
Pain Management Doctor Macomb MI
At Osteopathic Health Care Associates, Dr. Shane Patterson and our caring professional staff are dedicated to treating you mentally, physically and spiritually. Our highly-detailed examination and assessment provides us with the information to create a detailed diagnosis and treatment report that outlines a plan to help you reach your wellness goals. We believe in using proven medicinal therapies in conjunction with nutritional therapies and hands-on manipulation to protect and improve your health and relieve your pain.
If you are looking for a pain management doctor Macomb MI, call 586.221.2791 or fill out the schedule an appointment form in the sidebar or below to learn more about our unique, patient-centered approach to health care:
Schedule an Appointment
Fill out the form below for a call back from one of our office staff to schedule your appointment. If you need a same day appointment, please give us a call at 586.221.2791.