Are you looking for a pain management doctor Macomb County MI?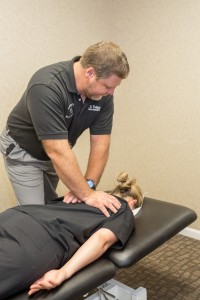 At Osteopathic Health Care Associates, we provide comprehensive assistance with all your possible internal medicine needs from the comfort of a clean and safe environment. We choose to take a more personal approach with our use of holistic medicine by making sure to thoroughly analyze each patient for an accurate diagnosis before beginning a custom treatment. Every patient has express and complex needs that should be frequently reevaluated to accurately monitor progress and determine beneficial future fitness aspirations. Each of our pain management doctors utilize a special technique called Osteopathic Manipulation Therapy (OMT), to manually manipulate different areas of the body to diagnose and treat assorted musculoskeletal injuries. Whether you're a seasoned pro or a couch potato, daily exercise that utilizes specific stretches and movements can prevent chronic pain and reduce your chances of sustaining a lasting injury. Practicing safe exercise, understanding the basics of your body, and applying that knowledge everyday can help you live a better, healthier life. For many years we have continued learning and training to better understand the complexities of the human body and how different things affect our health. Our years of research led us to provide our elite OMT services. Patients who have taken advantage of these services reported an increased to manage pain as well as dramatic relief. Our board-certified physician of internal medicine, Dr. Shane Patterson, remains dedicated to ridding patients of their chronic pain without using dangerous drugs or operations.
Pain Management Doctor Macomb County MI
Dr. Shane Patterson and the dedicated staff at Osteopathic Health Care Associates are proud to offer gentle, drug-free pain management therapies to residents of Macomb County, Michigan. Macomb County is comprised of 27 diverse yet equally desirable communities. With over 17,000 acres of parks, 32 miles of Lake St. Clair shoreline, over 155 miles of trails, and over 80 miles of Clinton River trekking through the county, Macomb County has plenty of recreational and open spaces to accommodate anyone's entertainments preferences. Visit one of the exceptional Macomb County parks including Stony Creek Metropark, Lake St. Clair Metropark, Wolcott Mill Metropark, Michigan Lottery Amphitheatre, anytime of year for a simple day of fun. For a relaxing time with a city vibe, visit any Macomb County traditional downtowns for amazing shopping and dining experiences. Let Osteopathic Health Care Associates help you find a path to greater health, comfort and well-being.
If you are looking for a pain management doctor Macomb County MI, call 586.221.2791 or fill out the schedule an appointment form in the sidebar or below to learn more about Osteopathic Manipulative Therapy and how it can help you:
Schedule an Appointment
Fill out the form below for a call back from one of our office staff to schedule your appointment. If you need a same day appointment, please give us a call at 586.221.2791.