Are you looking for a pain management doctor Harrison Township MI?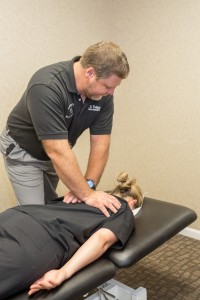 If you have been living with chronic pain, and haven't found relief through traditional medical treatments, we can help. We are Osteopathic Health Care Associates, an independent, full-service Internal Medicine practice based around providing individualized holistic care, where you are treated as a whole individual, not just a collection of symptoms.  Dr. Shane Patterson is a board-certified Internal Medicine physician, as well as a Doctor of Osteopathic, who specializes as a pain management doctor in pain diagnosis and management. Dr. Patterson has been specially trained in techniques that treat musculoskeletal problems with stretching, resistance and gentle pressure to alleviate strain and allow proper function of your body. This series of specialized manipulation techniques is known as Osteopathic Manipulative Therapy (OMT) that allows your body to heal itself naturally without drugs or surgery. This hands-on approach brings you to form a closer relationship with your health care provider, which leads to better care. Patients who have undergone OMT have found relief from sciatica, migraine headaches, menstrual pain, lipedema, degenerative joint disorder, sinus issues, asthma and back pain. Osteopathic Manipulative Therapy is safe enough for teens with growing pains and pregnant women in their third trimester. Because this treatment method relies on your body's innate ability to heal itself, we do not rely on drugs and makes us a progressive pain management doctor, not masking the symptoms but seeking to assist you in healing your body. This is especially important since one in every four patients who are prescribed opioid pain medications in a primary care setting become addicted to painkillers.
Pain Management Doctor Harrison Township MI
Harrison Township, Michigan grew along the banks of the Clinton River and Lake St. Clair, drawing visitors from far and near to enjoy the boundless recreational opportunities and natural beauty here. This small lakeside community has been home to Olympic medalists, professional hockey players and a rock star. You don't have to be famous to get great, personalized medical care. We make you a partner in your health care, educating and supporting you along the way. Trust Osteopathic Health Care Associates to help you discover a new way to take great care of yourself.
If you are looking for a pain management doctor Harrison Township MI, call 586.221.2791 or fill out the schedule an appointment form in the sidebar or below to learn more about Osteopathic Manipulative Therapy and how it can help you:
Schedule an Appointment
Fill out the form below for a call back from one of our office staff to schedule your appointment. If you need a same day appointment, please give us a call at 586.221.2791.