Are you looking for a pain management doctor Fraser MI?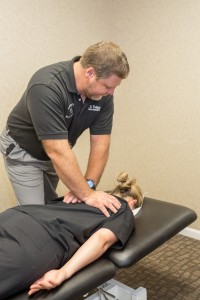 Osteopathic Health Care Associates takes a new approach to providing great patient care. Dr. Shane Patterson is an independent, board certified osteopathic physician of internal medicine who uses osteopathic philosophy and therapies to treat athletes, teens, expectant mothers, construction workers or anyone who needs proactive, comprehensive health care and pain relief. Osteopathic medicine holds as its key philosophy the belief that our bodies are capable of self-healing and self-regulation, and that each patient must be treated as a complete being, comprised of mind, body and spirit.  We take a holistic, patient-centered approach to providing preventative care and effective long-term pain management that provides safe and effective relief for chronic pain resulting from failed back surgeries and knee or hip replacements, sciatica chronic back pain, neck pain, joint pain syndromes, fibromyalgia, traumatic injury, overuse syndrome, carpal tunnel syndrome, costochondritis, extremity pain, TMJ syndrome, migraines, tension headaches, or musculoskeletal pain in pregnancy. Dr. Patterson has been specially trained in techniques that treat musculoskeletal problems with stretching, resistance and gentle pressure to alleviate strain and allow proper function of your body. This series of specialized manipulation techniques is known as Osteopathic Manipulative Therapy (OMT) that allows your body to heal itself naturally without drugs or surgery. This hands-on approach brings you to form a closer relationship with your health care provider, which leads to better care.
Pain Management Doctor Fraser MI
Dr. Shane Patterson and the dedicated staff at Osteopathic Health Care Associates proudly serve the pain management and health care needs of residents of Fraser, Michigan and its neighboring communities. Fraser is a city in Macomb County, that has the benefit of being close enough to the events and nightlife of metro Detroit while maintaining the closeness and sense of community that you find in a small town.  If you or someone you care about is living with chronic pain and has not found relief through traditional therapies, Dr. Shane Patterson will help your body unlock its powerful healing ability and be your partner in better living.
If you are looking for a pain management doctor Fraser MI, call 586.221.2791 or fill out the schedule an appointment form in the sidebar or below to learn more about Osteopathic Manipulative Therapy and how it can help you:
Schedule an Appointment
Fill out the form below for a call back from one of our office staff to schedule your appointment. If you need a same day appointment, please give us a call at 586.221.2791.