Are you looking for osteopathic manipulative therapy Harrison Township MI?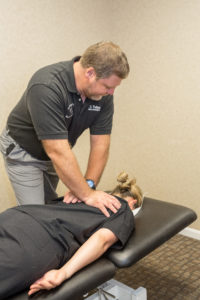 At Osteopathic Health Care Associates, we believe that any course of treatment devised to eliminate pain should be for the most part painless as well as effective, which is why our osteopathic doctors utilize the power of Osteopathic Manipulative Therapy to naturally aid the body in healing itself from within. Osteopathic Manipulative Therapy is a proven course of treatment used by countless cultures around the world, and the best part is there are no negative side effects. Other healthcare professionals might try to steer you toward surgeries and prescription drugs to help you manage your pain, but at Osteopathic Health Care Associates we know that Osteopathic Manipulative Therapy is the better way. Whether you are feeling your age or other factors in life have led you to need relief from chronic pain, our Osteopathic Manipulative Therapy services can help you. Find out today how so many others are taking back control of their lives by trying out our Osteopathic Manipulative Therapy for yourself. Have any questions about Osteopathic Manipulative Therapy or our other holistic health services? Our osteopathic doctors, Dr. Shane Patterson and Dr. Ryan Christensen, and the newly added Dr. Mary Goldman, can't wait to speak with you.
Osteopathic Manipulative Therapy Harrison Township MI
At Osteopathic Health Care Associates, we're proud to give our remarkable osteopathic doctors the opportunity to utilize Osteopathic Manipulative Therapy on patients in Harrison Township, MI, in order to help them find the relief they deserve. Just a 30-minute drive from the Osteopathic Health Care Associates office in Utica, Harrison Township is known to most locals simply as "BoatTown U.S.A." thanks to it's ample selection of available marinas. Of course, Harrison Township is also home to the Selfridge Air National Guard Base, but the area will always be looked at as an environmental haven for recreational enthusiasts. One of the biggest reasons tourists travel to Harrison Township throughout the year is because of the Lake Saint Clair Metropark. Residents of Harrison Township, and beyond, regard the Metropark as the must-visit hot spot of every season. With nature trails, playgrounds, and a nature center available all year long and picnic areas, pools, and beaches always ready in time for the summer, it's hard to think that there would be a better place than Harrison Township. Other must-see places in Harrison Township include the Selfridge Military Air Museum, Superior Lakes Winery, and The Upper Deck at Total Sports. If you want to get out and make the most of your life in Harrison Township, you need to be able to live a pain-free life. To find the pain-free life you're looking for, take advantage of real, effective Osteopathic Manipulative Therapy services available only at Osteopathic Health Care Associates.
If you are looking for osteopathic manipulative therapy Harrison Township MI, call 586.221.2791 or fill out the schedule an appointment form in the sidebar or below to learn more about Osteopathic Manipulative Therapy and how it can help you:
Schedule an Appointment
Fill out the form below for a call back from one of our office staff to schedule your appointment. If you need a same day appointment, please give us a call at 586.221.2791.