Are you looking for osteopathic doctors Rochester Hills MI?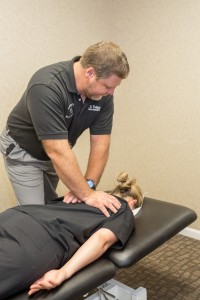 No one can deny the importance of modern medicine, or all the wonderful things we have accomplished with it as far as providing life-saving vaccines for fatal diseases and have learned enough to prolong our very life spans by decades. Yet somehow, as our dependence on medications increase, so do the chances of addiction and worsening conditions from saturating your body in toxic levels of these life saving drugs. If you truly want to live a better, healthier life then it's important to remember things like proper nutrition, avoiding heavily processed foods, regular physical exercise, and seeing the appropriate healthcare professionals when necessary. However, when it comes to finding a doctor that you can trust to care about your needs as opposed to a quick diagnosis and a dose of meds, it can be difficult to say the least.
At Osteopathic Health Care Associates our osteopathic doctors care about each and every patient. Daily stress, environmental factors, mental and emotional health, and more can all significantly affect a diagnosis, which is why osteopathic doctors pay close attention and carefully listen to the patient's concerns in order to determine the root cause of the symptoms and find a suitable treatment plan. Instead of jumping strait to medications and surgeries, osteopathic doctors choose to consider all other treatment options including Osteopathic Manipulative Therapy to help the body self heal when possible. By using this gentle, hands-on approach to medicine, patients can enjoy a higher quality of life with fewer risks and side effects, potentially faster recovery times, and more. It's never too late to starting thinking about switching up your health and wellness routines if it means opting for a better solution to your aches and pains.
Osteopathic Doctors Rochester Hills MI
Dr. Shane Patterson and the dedicated staff at Osteopathic Health Care Associates are proud to offer gentle, drug-free sports medicine to residents of Rochester Hills, Michigan. At Osteopathic Health Care Associates, we're proud to have such an exceptional staff of osteopathic doctors, and are eager to help residents of Rochester Hills, MI, live better, healthier lives thanks to Osteopathic Manipulative Therapy. Not many communities can master the complex balance of exceptional employment opportunities, industrial development, and ample amenities with peaceful, serene, and abundant environmental beauty; yet somehow Rochester Hills has everything and more. With everything a prospective resident or tourist could need readily available in Rochester Hills, it's easy to so why its one of the most desirable places to live, work, and play in Michigan. Let the osteopathic doctors at Osteopathic Health Care Associates help you find a path to greater overall health, comfort, and wellness.
If you are looking for a osteopathic doctors Rochester Hills MI, call 586.221.2791 or fill out the schedule an appointment form in the sidebar or below to learn more about Osteopathic Manipulative Therapy and how it can help you:
Schedule an Appointment
Fill out the form below for a call back from one of our office staff to schedule your appointment. If you need a same day appointment, please give us a call at 586.221.2791.