Are you looking for osteopathic doctors Richmond MI?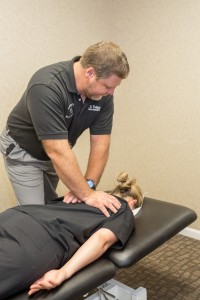 When it comes to getting older and dealing with all the aches and pains of normal age, wear, and tear, it can be frustrating to only be given access to pharmaceutical options and other invasive treatment methods. At Osteopathic Health Care Associates, we focus on a more natural approach to treating the completely common conditions that plague you and countless others everyday with the use of holistic Osteopathic Manipulative Therapy techniques. Our osteopathic doctors, Dr. Shane Patterson and Dr. Ryan Christensen, chose osteopathic medicine because they whole-heartedly believe the key to comprehensive health and wellness is knowing how to best help your body heal itself, and that means listening to patients and looking past obvious symptoms to treat the hidden problems. Modern medicine has come a long way in helping our society to progress, by eliminating serious health threats around the world, but sometimes the best course of action for everyday aches and pains is to let your body do the work under the careful supervision of the professional osteopathic doctors at Osteopathic Health Care Associates. If what you want most is to help your body heal and recover while simultaneously improving your strength, mobility, and immunity, then you need to consider reaching out to osteopathic doctors, Dr. Shane Patterson and Dr. Ryan Christensen, at Osteopathic Health Care Associates, today. Only they can help you experience what it means to truly life a pain-free life, without unnecessary medication.
Osteopathic Doctors Richmond MI
At Osteopathic Health Care Associates, we're proud to offer the most exceptional osteopathic doctors to residents living in Richmond, MI. In 1835, two brothers and a few others ventured out to look for a better life, and that's exactly what they got when they discovered the land that would one day be known as Richmond. By 1878, Beebe's Corners and several other neighboring communities merged to form one singular community that residents today know as Richmond, and from that day forward the land would blossom into a vibrant place for people and families of all ages to live, work, and play. With plenty of art and culture, historical sites, beautifully stunning scenery, and recreational potential, residents understand exactly what it is about their hometown that first inspired that lonesome group of settlers to choose Richmond so long ago. Residents of Richmond understand better than anyone else that just because something is old, does not mean it should be neglected. You can preserve your health and mobility, despite the age of your body; all you have to do is know how to take care of yourself, and for that you need one of the highly respected osteopathic doctors at Osteopathic Health Care Associates to show you the way. Choose Osteopathic Health Care Associates today to get in touch with one of our highly respected osteopathic doctors, and see all the ways natural treatments, such as Osteopathic Manipulative Therapy, can help take care of you.
If you are looking for osteopathic doctors Richmond MI, call 586.221.2791 or fill out the schedule an appointment form in the sidebar or below to learn more about Osteopathic Manipulative Therapy and how it can help you:
Schedule an Appointment
Fill out the form below for a call back from one of our office staff to schedule your appointment. If you need a same day appointment, please give us a call at 586.221.2791.