Are you looking for osteopathic doctors Fraser MI?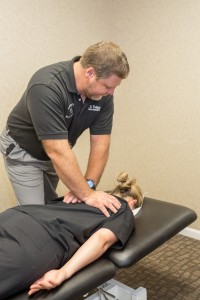 Getting exceptional medical help has never been easier than with Osteopathic Health Care Associates' comprehensive list of services designed to support patient health and prevent countless illnesses. Patients should never have to struggle to be heard when in a doctor's office. We understand that no one knows your body like you do, which is why we go beyond what the symptoms are telling us and delve deep into your life to examine your mind, body, spirit, environment, and more to create a well-rounded perspective. Only then are we able to determine the best course of treatment for your specific needs. We rely on Osteopathic Manipulative Therapy instead of just jumping straight for the pharmacy because we know that the body is already capable of so much in terms of healing itself, that we would prefer to encourage natural self-healing and prevention instead of opting for a method that merely covers up the real problem.
The time and dedication it takes to become an osteopathic doctor makes it no easy feat. In order to help and heal people, osteopathic doctors must go through years of long and rigorous training that teach them how the body interacts with itself as well as interior and exterior stimulants. By incorporating mental and emotional variables into the diagnostic process, osteopathic doctors are able to not only effectively treat a number of conditions but also prevent future injuries and illnesses. Osteopathic Manipulative Therapy is a hands-on, drug-free approach to healthcare that proves that patient health and wellness are the most important things to osteopathic doctors.
Osteopathic Doctors Fraser MI
Dr. Shane Patterson and the dedicated staff at Osteopathic Health Care Associates are proud to offer gentle, drug-free sports medicine to residents of Fraser, Michigan. At Osteopathic Health Care Associates, we're proud to have such an exceptional staff of osteopathic doctors, and are eager to help residents of Fraser, MI, live better, healthier lives thanks to Osteopathic Manipulative Therapy. Despite its unbelievably mediocre size, Fraser is a small community with a big heart. Its modest size and populous area help officially classify it as a charming small town, however, its the strength of the community and its dedication to greatness that makes Fraser such a unique place to live, work, and play. Plenty of room for development helps keep Fraser at the forefront of everyone's mind in terms of potential, but in the meantime it's best to just enjoy the beauty of the shoreline. Let the osteopathic doctors at Osteopathic Health Care Associates help you find a path to greater overall health, comfort, and wellness.
If you are looking for osteopathic doctors Fraser MI, call 586.221.2791 or fill out the schedule an appointment form in the sidebar or below to learn more about Osteopathic Manipulative Therapy and how it can help you:
Schedule an Appointment
Fill out the form below for a call back from one of our office staff to schedule your appointment. If you need a same day appointment, please give us a call at 586.221.2791.