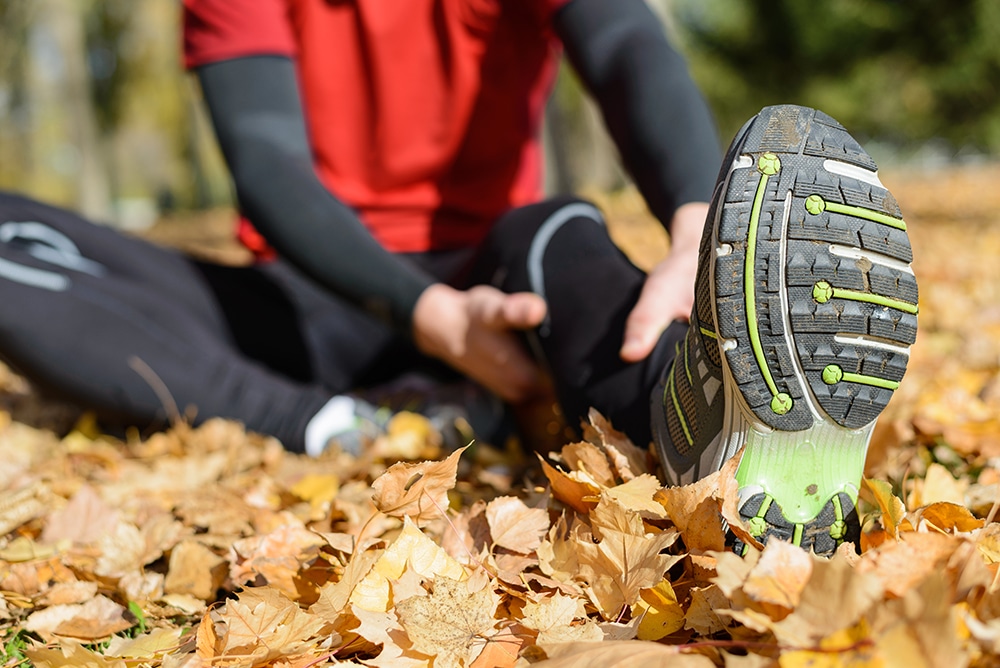 In today's culture, it is not unusual to see someone sitting for more than six to eight hours at a time. With much of our society based on technology, things like smartphones, computers, and gaming systems have a way of taking hold of all ages and demographics. This escalation in machines meant to stimulate our minds has unfortunately left our bodies particularly vulnerable. Luckily a rise in activism for physical health has been a popular, and hopefully lasting, phase to grace our nation in recent years. The importance of eating healthy, organic foods along with new technologies like VR promoting physical movement and exercise, bodes well on behalf of those who hope the future brings a more physically aware populous.
Unfortunately, with more active participation in physical health from more diverse groups of people, come the many people who are not physically ready for that "booty-buster" workout as seen on Instagram. Lack of awareness pertaining to sports and exercise can cause great harm, and potentially lasting injuries if you're not careful. Most injuries result from lack of proper equipment, poor training practices, lack of conditioning, or not stretching and warming up properly. The most common sports injuries are:
Sprains – A stretch or tear of a ligament, the band that connects one bone to another.
Strains – A twist, pull or tear of muscle or tendon, sometimes caused by overstretching.
Dislocated Joints – When two bones that come together to form a joint are separated.
Fractured Bones –Acute (clean break) or Stress (crack in bone from repeated impact)
Tears of the Ligaments – Tears often occur to the ligaments in the knee joint.
Tears of the Tendons – Tendons support joints and allow them to move. Achilles injuries are most common and extremely painful.
Whether you're an adult who just isn't as resilient as all those years ago or just severely out of practice, there are several steps you can take to ensure that your new-found active lifestyle doesn't result in a painful injury.
Recalibrate – You're probably not as physically capable as that fitness model you follow on social media. Know your limitations and find a routine that works best for you.
Keep It Up – Don't just exercise that one day a week you have a little extra time, spread it out and enjoy more of the benefits the entire week.
Know Your Stuff – If you're trying out a new sport, learn proper form to reduce the risks of stress fractures and other injuries related to "overuse".
Gear Up – Does your sport require goggles, pads, braces, helmets or cups? Wear them, silly!
Slow Down – You might be tempted to jump right into 50 reps of more weight than you can handle, but slow down! Your body has plenty of time to learn and adjust, so start small and you'll be where you want to be in no time.
Diversity is Key – Don't rely only on one thing to propel you into your dream bod. Spice things up by making sure you incorporate cardiovascular, strength training, and flexibility exercises to promote total body health and reduce injury.
Preventing a sports or exercise injury is the ideal method to avoid it, however in most cases it just doesn't work out that way. Luckily most sports injuries can be effectively treated with little to no long-term damage, and patients can return to their activities as normal once recovered. Only by properly educating yourself on physical fitness and how it pertains to you can you truly prepare yourself for a healthy lifestyle change. Accidents do happen, but most injuries shouldn't have to. To learn more about preventing, reducing or eliminating your pain, make an appointment at Osteopathic Health Care Associates with Dr. Shane Patterson by calling 586.221.2791, or complete the contact form in the sidebar to receive a return call from someone on our office staff.
Social Share