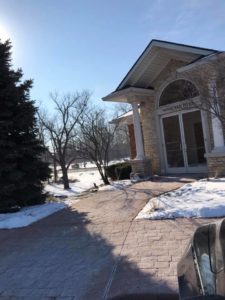 Effective February 1st, 2018, Osteopathic Health Care Associates is moving 5.7 miles away.
Our current address:
43650 Garfield Road, Suite 100
Clinton Township, MI 48038
Address after 2.1.2018:
44720 VanDyke Avenue
Utica, MI 48317
About the Author
I have been practicing Internal Medicine and OMT since graduating from my residency program at Henry Ford / Bi-county in 2002. I also worked in urgent care and at Martha T. Berry Nursing home (long-term care facility) for 2 years as well as at St. Joseph, St John, and Henry Ford hospitals for 4 years while establishing my outpatient practice. I have been in practice for a total of 13 years. I have specialized in Osteopathic Manipulative Treatment (OMT) and do mostly musculoskeletal pain management thru OMT to reduce and permanently eliminate acute and chronic pain due to multiple different forms of injuries and disabilities. I provide thorough and complete medical care and education for all forms of ailments, not solely pain complaints. As a Board Certified Internist and an adherent to the Osteopathic Philosophy, I treat the whole patient, mentally, spiritually and physically. I am here to educate the person, identify the cause of their symptoms and treat them using individualized approaches that suit the person and not just statistics to help improve your life and prevent future problems. I believe in integrating proven medicinal treatments with hands-on manipulation and nutritional therapies to improve a person's overall health and long-term well being.
Social Share